Timothy J. Bowlby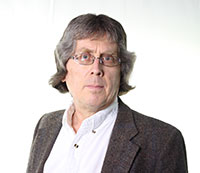 Born in Wolfville, Nova Scotia Canada in 1958, Timothy J. Bowlby holds degrees from Acadia University and the University of Illinois at Urbana-Champaign. His principal teachers include Owen Stephens (Acadia) as well Morgan Powell, William F. Brooks, and Paul Martin Zonn (UIUC); he has also worked with Donald Martino and Milton Babbitt.
Tim composes in a wide variety of styles and idioms, with non-tonal chamber music involving assorted ensembles comprised of voices and instruments being a predilection. He recently finished a
Trio for 4 Instruments
for the NYC based ensemble 8 Strings & a Whistle and
In a Plain Brown Blues
for nine piece jazz combo. Currently he is sketching a tonal piece for flutist and piano; he plans to start a non-tonal composition,
Dashes & Dots,
for solo clarinet in the near future.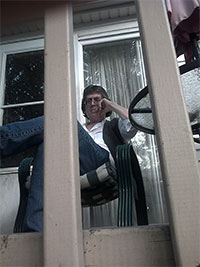 In addition to his work as a composer, Tim also enjoys arranging music by others. He also is active as a singer, conductor, and researcher. His doctoral dissertation focused on the concept of influence in musical composition using post-Webern serialism as a point of departure; a recent paper dealt with symmetry and reuse of material in Barber's Hermit Songs. He is currently conducting research on the role of the fibonacci series plays in selected piano pieces by Sergei Prokofiev.
Currently active — and loving every minute of it — as a free-lance teacher, Tim has held teaching appointments at UIUC, Columbia College (Chicago), St. Xavier University, and Lewis University.
In his "off hours" Tim enjoys reading nonfiction, hiking and exercise, time with family and friends, serious listening to various kinds of music, writing humorous doggerel-type poetry, and perusing vintage films on YouTube. He lives and teaches in the Chicagoland area.
Noteworthy Sheet Music, LLC has published Tim Bowlby's piece Laurels for solo flutist (playing flute, alto flute, and piccolo).