Featured Works - August, 2022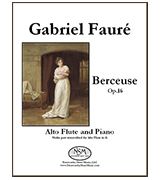 Fauré's popular "Berceuse" (Op.16) is simple yet beautiful, with a sweet melody that appeals to both performers and audiences. The piece is lovely on alto flute … check out NSM's transcription for alto flute & piano.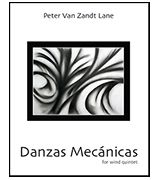 Looking to add some fresh, lively music to your WW5 repertoire? Peter Van Zandt Lane's "Danzas Mecánicas - for woodwind quintet (2011)" is an exciting 3-movement, 10-minute piece of fairly high difficulty scored for flute, oboe, clarinet, horn, and bassoon. The edition includes both parts and score.
>