Featured Works - January, 2022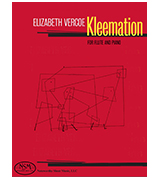 Elizabeth Vercoe's outstanding, imaginative composition "Kleemation" comprises five short movements for flute and piano. The piece, based on drawings by the Swiss painter Paul Klee, creates "vivid musical impressions" of the artist's work.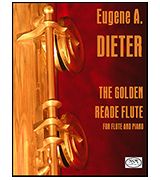 'The Golden "Reade" Flute' by Eugene Dieter was dedicated to flutist Elmer Reade who, along with his gold Haynes flute, inspired the title. The piece is a lovely barcarole, a single Andante moderato movement in 6/8 time. It offers interesting writing for both parts, so flutist and pianist will be equally pleased.
>