Featured Works - December, 2021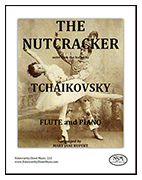 Ring in the holidays with Tchaikovsky's "The Nutcracker", superbly arranged for flute & piano (or flute & harp) by Mary Jane Rupert: Arab Dance, Chinese Dance, Dance of the Reed Flutes, Dance of the Sugar Plum Fairy, March, Trepak, Waltz of the Flowers!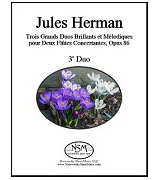 Jules Herman's Op.86 duets for 2 flutes are fun, challenging and concert-worthy, but they can also serve as useful and informative sight-reading material. All three of these duets have been re-notated and are available as PDF downloads.
>