Featured Works - September, 2019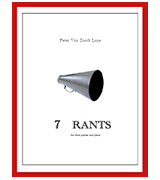 This piece, composed for participants of the 67th Composers Conference and Chamber Music Workshop, is an absolute joy to play.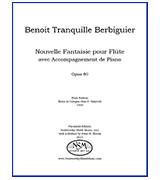 Berbiguier was a leading early 19th c flutist and prolific composer. He based his "Nouvelle Fantaisie" Op.80 on melodies from von Weber's sensational opera Der Freischütz.
>