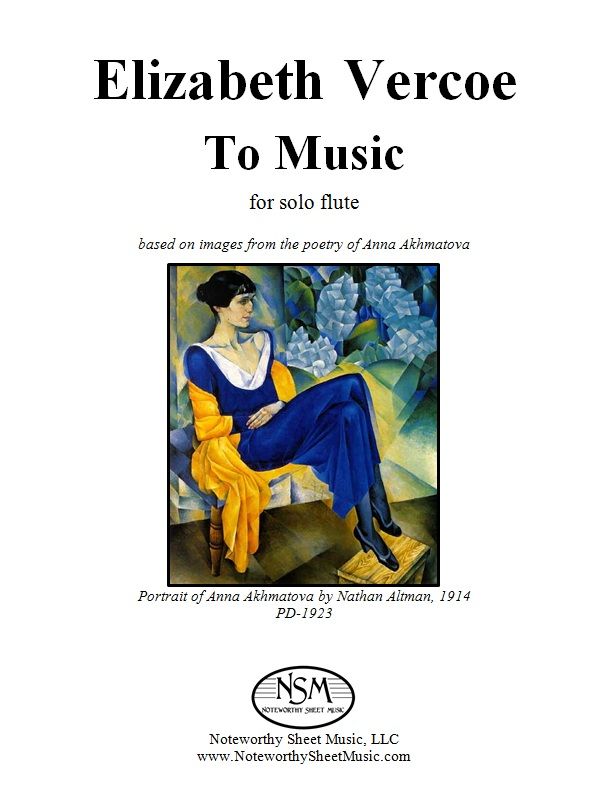 To Music, by Elizabeth Vercoe
Contemporary Composition for Solo Flute, PDF $6.99
Dr. Elizabeth Vercoe has been a composer at the St. Petersburg Music Festival in Russia, the Cité International des Arts in Paris, and the MacDowell Colony, and held the Acuff Chair of Excellence at Austin Peay State University in 2003. She has won many awards, commissions, and publications along with grants from the Artists Foundation and the National Endowment for the Arts. Her music is recorded on the Centaur, Capstone, Owl, Leonarda, and Parma labels and is published in print edition by Arsis Press.
To Music (2003) is a short, atmospheric solo for flute in four contrasting sections. At times the music is virtuosic, occasionally calling for multiphonics and other special effects. The titles of the four sections are taken from the haunting poetry of the Russian writer, Anna Akhmatova, a poet deeply interested in music.
Click to access a recording of To Music performed by flutist Peter H. Bloom in 2011 which has been posted on YouTube.
To Music can also be heard on the PARMA Recordings all-Vercoe CD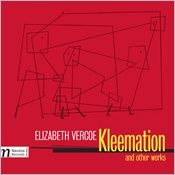 titled Kleemation and Other Works by Elizabeth Vercoe, which has received excellent critical reviews. Click to read an IAWM Journal review Dr. Laura G. Kafka or one by Lee Passarella published by Audiophile Audition magazine. "There's more poetic reference in To Music, the titles of whose four short sections are taken from Russian poet Anna Akhmatova's work. Like the Fantasy, it successfully showcases the colors and techniques available to the modern practitioner of her instrument, in this case the flute."
Preview Flute part, 5 pages; Total, 8 pages.
The image on our sheet music cover page displayed above is of Nathan Altman's 1914 painting, Portrait of Anna Akhmatova. Please note that this image, courtesy of Wikipedia, is public domain in the United States because it was first published before 1923 but it remains copyrighted in its source country. Therefore, we offer two editions of this publication, a USA edition with the Altman cover image and a non-USA edition without the cover image. The editions are otherwise identical.

To Music was commissioned by flutist Lisa Vanarsdel and written for her and for the Laurels Flute Project. The piece was premiered in 2005 by flutist Peter Bloom on the Quincy Library concert series in Quincy, Massachusetts. In 2009 Capstone Records issued a recording entitled "Points of Entry" (CP 8806, second volume of the Laurels Flute Project) with flutist Nancy Stagnitta performing To Music.
Listen to a bit of To Music:

mp3 tomusic
=============================================================================================
We also offer a print version of To Music, for those who prefer to purchase the piece as a professionally-printed hard copy. The price is $11.88 plus a $5.95 shipping and handling fee. Due to prohibitively high international shipping rates, we ship print editions only to addresses in the USA. Please use the Contact Us form to let us know which hard copy publication(s) you would like to purchase, along with your email contact information and USPS mailing address. We will then send you a PayPal invoice for the sale and, once we receive notice from PayPal that you have paid for the item(s), we will ship your music to the address provided.