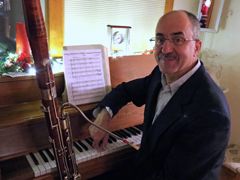 Na Rua dos Meus Ciúmes, Traditional Fado
Arranged for Woodwind Quintet by Antonio F. Figueiredo
Parts and Score, PDF $10.00
Na Rua Dos Meus Ciúmes is a traditional Portugese fado, still highly popular among recording artists today. This passionate love song tells the story of the intense jealousy experienced by a girl upon seeing her lover pass by with another woman on the street near her home. Though her pain is palpable, the girl is proud and determined to endure her suffering resolutely and without tears.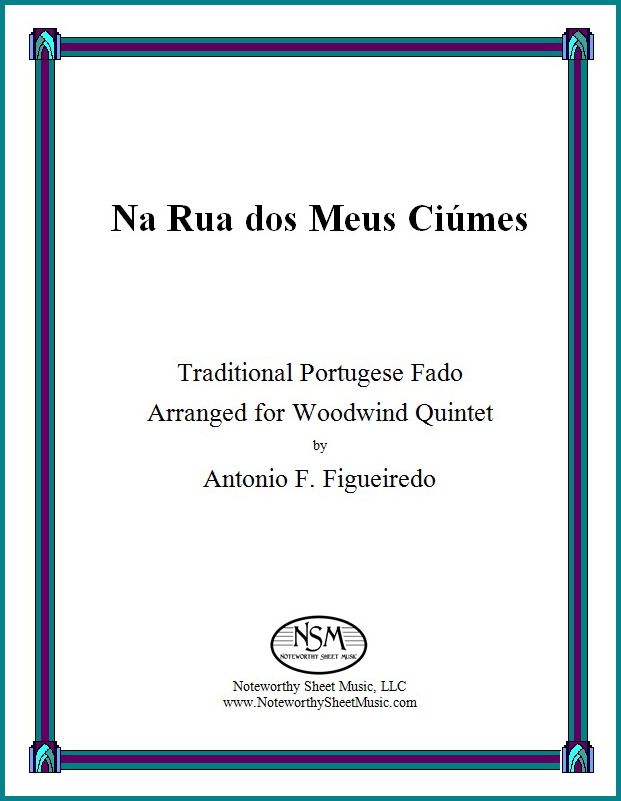 Antonio Figueiredo was born in the Azores, Portugal, and now resides in Massachusetts. He grew up listening to (and falling in love with) fado music, with all its romance and passion, and its timeless themes of love, loss, jealousy, poverty, and the sea. Figueiredo is a bassoonist who plays regularly in various orchestras and chamber music groups in the Boston area. He enjoys arranging folk tunes for woodwind quintet, and he created this delightful and engaging arrangement of Na Rua Dos Meus Ciúmes for one of his own groups. The piece is scored for flute, oboe, clarinet in B-flat, horn in F, and bassoon.
"This brief piece is a charming addition to the quintet repertory." Read John Ranck's full review of Figueiredo's arrangement of Na Rua Dos Meus Ciúmes.
Score, 5 pages; Parts, 1 page each; Total, 12 pages.
Preview