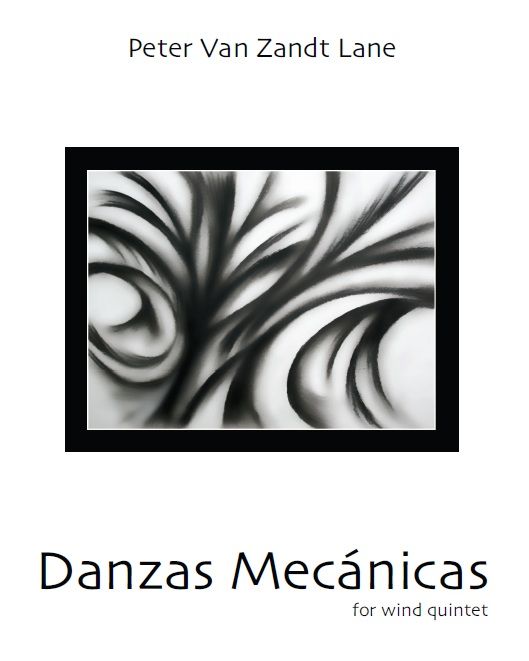 Danzas Mecánicas, by Peter Van Zandt Lane
Contemporary Composition for Wind Quintet, PDF $30.00
Peter Van Zandt Lane is a Boston-based composer and bassoonist. His compositions have been performed across the United States, as well as in Europe and South America, by acclaimed musicians and ensembles such as The Cleveland Orchestra, SIGNAL, International Contemporary Ensemble, Dinosaur Annex, New York Virtuoso Singers, Triton Brass, Xanthos Ensemble, East Coast Composers Ensemble, EAR Duo, Quux Collective, and NotaRiotous. He has written for chamber ensemble, wind ensemble, orchestra, and choir, and often employs the use of electronics in his works.
Lane's Danzas Mecánicas - for woodwind quintet (2011) is an exciting 3-movement, 10-minute piece of fairly high difficulty scored for flute, oboe, clarinet, horn, and bassoon. A recording of the piece performed by the Solar Winds Quintet at Slosberg Hall, Brandeis University, in October, 2013 can be heard on YouTube.
Score, 26 pages; Parts, 49 pages; Total, 78 pages.
Preview