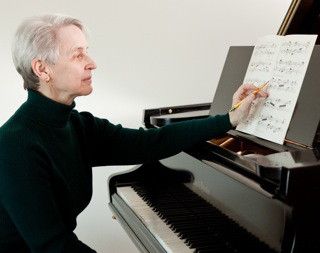 Woodwind Duos, by Elizabeth Vercoe
Original Compositions for 2 Flutes, 2 Oboes, or 2 Clarinets, $0.00 (free!)
Elizabeth Vercoe's Duos for woodwinds are available as free downloads from the composer's own website at http://www.elizabethvercoe.com/. Dr. Vercoe kindly offered to allow Noteworthy Sheet Music, LLC to make these duets available from our website as well.
The Duos, in versions for two flutes, two oboes, or two clarinets, are "fun and quite easy. They are suitable for intermediate students."
Photo of Elizabeth Vercoe courtesy of Caroline Alden.
Just click on the links below to download the Duos at no charge; each PDF includes all 5 short duets:
Duos for 2 Flutes
Duos for 2 Oboes
Duos for 2 Clarinets