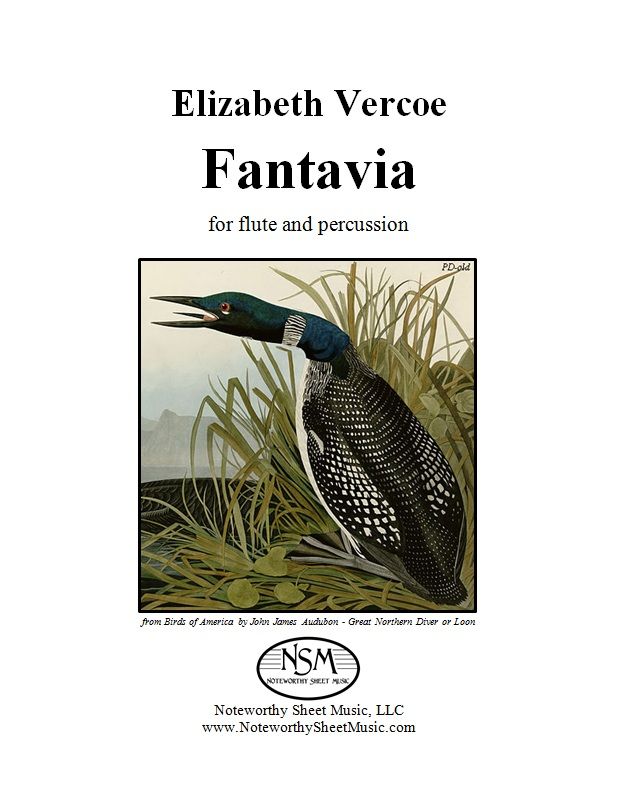 Fantavia, by Elizabeth Vercoe
Contemporary Composition for Flute and Percussion, PDF $12
Described by the New York Times as a piece with 'timbral adventures and lovely moments', Fantavia for flute and percussion is based on the rhythms and melodies of North American birdcalls. Some of the calls are as familiar as the orioles and robins of a suburban back yard, while others like the common loon are recollected on awakening at dawn in the wilderness. Although a literal transcription was the starting point for each call, the music is intended as a fantasy.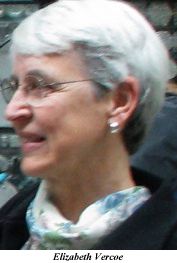 Fantavia has been performed at the Cité Internationale des Arts in Paris, at Merkin Hall in New York, at the National Flute Convention in Colorado and on several U.S. tours of the Armstrong Duo.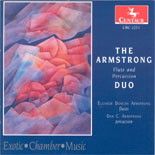 The Duo recorded Fantavia on a Centaur compact disc entitled "Exotic Chamber Music" in 1996. Click to read a review published in the IAWM Journal .
Click on the icons to hear audio samples.



mp3 fantavialoon



mp3 fantaviatrills
Named by the Washington Post as 'one of the most inventive composers working in America today', Elizabeth Vercoe has had performances throughout the U.S. and abroad including: the St. Petersburg Spring Music Festival in Russia, the Goethe Institute in Bangkok, and the Pompidou Center in Paris as well as by the New York Virtuoso Singers and Boston Musica Viva.
Score for flute and percussion, 14 pages; Total, 17 pages.
Preview
=========================================================
We also offer a printed hard copy edition of Fantavia for $20.40 plus a $5.95 shipping and handling fee. Due to prohibitively high international shipping rates, we ship print editions only to addresses in the USA. Please use the Contact Us form to let us know which hard copy publication(s) you would like to purchase, along with your email contact information and USPS mailing address. We will then send you a PayPal invoice for the sale and, once we receive notice from PayPal that you have paid for the item(s), we will ship your music to the address provided.
=========================================================