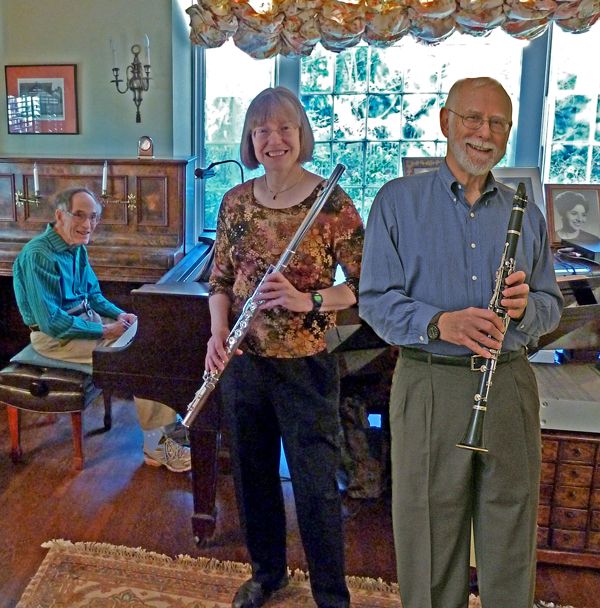 Acht Stücke, Op.83, by Max Bruch
Transcribed for Clarinet, Alto Flute, and Piano by Davies, Pratt, and Vater
Alto Flute Part, PDF $9.98
Originally scored for clarinet, viola, and piano (or violin, cello, and piano), Bruch's Acht Stücke (Eight Pieces) adapts nicely for a trio with clarinet, alto flute, and piano. Bruch's beautiful melodies are well served by the rich tones of the alto flute.
In creating this transcription of the viola part for alto flute, we have taken great care to maintain the spirit and character of the original instrumentation. We provide here the alto flute part. The piano and clarinet parts are readily available in the public domain as free pdf downloads of the score and parts. Here is a link to one such source: Piano Score and Clarinet Part
Alto Flute part, 17 pages; Total, 19 pages.
Preview