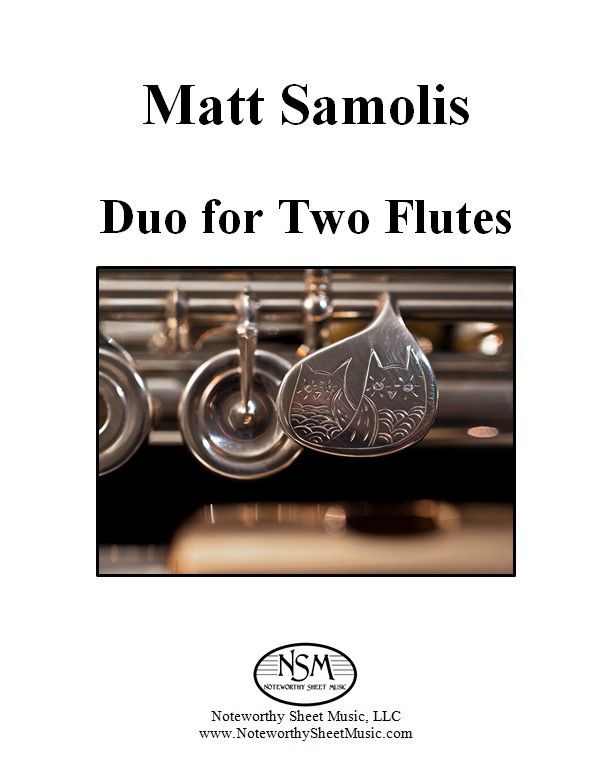 Duo for Two Flutes, by Matt Samolis
Contemporary Composition for Two Flutes, PDF $17.99
Duo for Two Flutes was written using twelve tone techniques. The original tone row was divided in half, with each set of six tones being used to generate one of the flute parts. Frequently changing time signatures reflect compositional organization of the pitches, and does not establish meter. The piece has a playful, somewhat mechanical feel.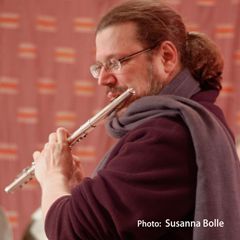 To listen to bits of a recording of Duo for Two Flutes performed by Matt Samolis and Peter H. Bloom, click on the icons below.
Duo for Two Flutes audio 2

Duo for Two Flutes audio 4

Score for Two Flutes, 8 pages; Total, 11 pages.
Preview