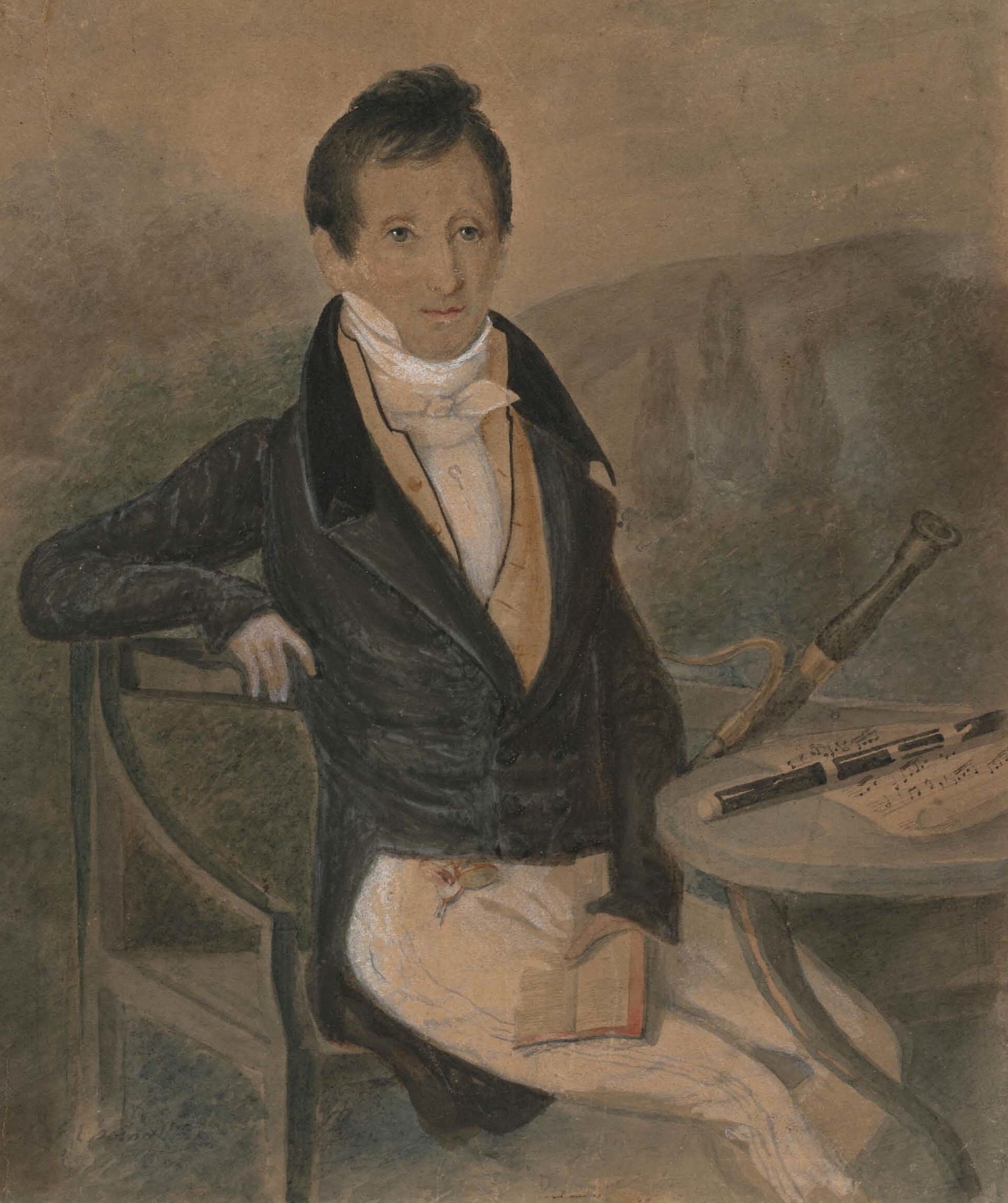 Introduction et Rondo pour la Flûte, Op.49, by Tulou
Gassett Collection - Facsimile Edition by C.A.Vater/Noteworthy Sheet Music, with a Foreword by Peter H. Bloom
Flute Part and Piano Score, PDF $12.75
Jean-Louis Tulou (1786-1865) was a prominent, virtuoso French flutist, composer, and flute maker. He was a member of the orchestra of the Paris Opéra, and served as professor of flute at the Paris Conservatoire from 1829-1856. Tulou composed a great many works for flute, including 5 concertos and numerous solos and duets. In 1835 he published his "Méthode de Flûte", still valuable today as a guide to performance practice in the early 19th century and for instruction on playing pre-Boehm keyed flutes. We offer here our facsimile edition of Tulou's Introduction et Rondo pour la Flûte avec Accompagnement de Piano (Op.49), an energetic, enjoyable romp for flute.
For additional information about the Gassett Collection, please see see our article An Introduction to the Gassett Collection.
Piano score, 12 pages; Flute part, 5 pages; Total, 21 pages.
Preview