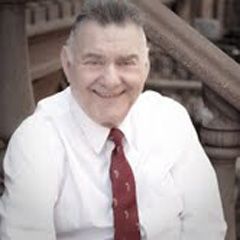 Death and the Maiden, Op.95, by Franz Schubert
Arranged for Woodwind Quintet by Simeon Loring
Simeon Loring is a retired professor of music at CUNY (City University of New York). He played for many years with the Goldman Band and also served as conductor. He is now essentially a chamber music player, and is the clarinetist in the L'Amore della Musica woodwind quintet. He has been a member of the Amato Opera and is on the Board of Directors of the Amore Opera in New York City. He also serves on the Board of Directors for the Mr. Holland's Opus Foundation and is the music director of the Stockbridge Sinfonia in Massachusetts.
Mr. Loring has arranged music for various ensembles over the years. Regarding his arrangement of Schubert's String Quartet No. 14 in D minor for woodwind quintet he writes: "Schubert's Death and the Maiden is one of the great masterworks of the Romantic Era. I have attempted to keep the pathos and beauty while changing the instrumentation. We woodwind players need the opportunity to experience the sublime beauty of this work." Click to preview p1 of the score.
The arranger has provided his piece as four independent movements which may be purchased separately; each movement contains the score and parts for flute, oboe, clarinet, horn, and bassoon. Alternatively, the piece may be downloaded as a complete edition, which contains the score and parts for all four movements combined into a single pdf.
Complete Edition (Movements 1-4), Score & Parts, 296 pages, PDF $60.00
1st Movement, Score & Parts, 96 pages, PDF $29.95
2nd Movement, Score & Parts, 51 pages, PDF $16.95
3rd Movement, Score & Parts, 41 pages, PDF $16.95
4th Movement, Score & Parts, PDF 120 pages, $29.95