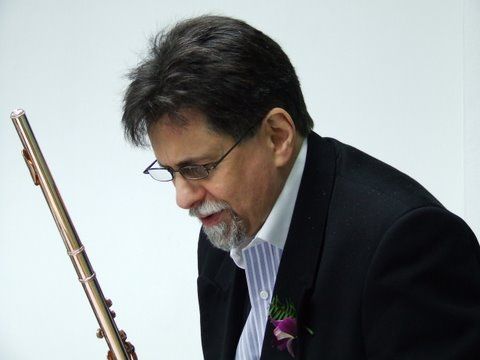 Chaconne, BWV 1004, by J. S. Bach
Transcribed for Flute or Alto Flute by Peter H. Bloom, PDF $9.98
The Chaconne BWV 1004, originally from Johann Sebastian's Suite in D minor for unaccompanied violin, is among the most challenging, controversial, enigmatic, and magnificent works known. This transcription by Peter H. Bloom was created for unaccompanied alto flute in G or concert flute in C. Mr. Bloom is motivated by an interest in historical performance practice, devotion to the art of improvisation, fascination with the technique of the flute and alto flute, and an abiding love of this masterpiece of Bach's. As well as transposing and digitally engraving the original version of the Chaconne, Mr. Bloom provides practical, effective, and cogent performer's solutions to the many interpretive challenges that occur throughout this work. Click to preview a page of the Bach Chaconne.
Flute or Alto Flute part, 10 pages; Total, 12 pages.
We are experiencing a glitch with the Buy Now button for this particular listing, so if it doesn't work please try the Add to Cart button or Contact Us and we'll email you the PDF.